The Science of Topical Probiotics
MEDICAL GRADE PROBIOTIC SKINCARE SOLUTIONS


We know the concept of probiotic skincare can be confusing, so let's start at the beginning - the science of the skin:
WHAT ARE MICROBIOMES?

Microbiomes are microbes that live in a distinct environment. In the gut, the microbiome is the entire collection of microorganisms that reside there.

Similarly, the skin microbiome is simply all the organisms present on the skin. Click Here to learn more about the microbiome.

WHAT ARE MICROBIOTAS?

Microbiotas control the colonization of potentially pathogenic organisms (bad bacteria).

It also modulates the skin's immune response & skin barrier function, making it integral for skin health!

WHAT ARE PROBIOTICS?

Probiotics - or what we like to call "beauty bugs", are living microorganisms (good bacteria) that can provide incredible health benefits to the skin when used orally or topically.

WHAT ARE PREBIOTICS?

Prebiotics can be thought of as the food for probiotics and can promote the growth of beneficial microorganisms.

Think of them as a type of "fertilizer" for the microbiome
What Happens When My Microbiome Is Imbalanced?
An imbalanced microbiome is associated with many skin diseases, including psoriasis, allergies, eczema, contact dermatitis, acne, poor wound healing, skin ulcers, dandruff, yeast and fungal infections, rosacea, and accelerated skin aging.
Our Innovative Solution
At GLOWBIOTICS, we use what's called Probiotic Derived Bioactives, or PDBs. PDBs are healthy, non-living probiotic fragments derived from the most beneficial bacteria, put through a special fermentation process. When applied to the skin, they produce a myriad of
beneficial skin responses that help to:

- REDUCE BAD BACTERIA ON THE SKIN'S SURFACE, REDUCING ACNE
- DEFEND AGAINST HARMFUL BACTERIA AND POLLUTANTS, PREVENTING PREMATURE AGING
- BALANCE THE pH OF THE SKIN, REDUCING & CALMING REDNESS & INFLAMMATION
- STRENGTHEN THE SKIN BARRIER INTEGRITY, PREVENTING DRY, ITCHY SKIN
- INCREASE AND PRESERVE HYDRATION, CREATING A MORE YOUTHFUL APPEARANCE
- STIMULATE PRODUCTION OF COLLAGEN & ELASTIN, PLUMPING UP SKIN VOLUME, & REDUCING FINE LINES & WRINKLES
- STIMULATE SKIN'S NATURAL REPAIRE AND RENEWING CAPABILITY, HELPING MAINTAIN SKIN HEALTH

We use several strains of beneficial probiotics, including Bacillus Ferment, Lactococcus Ferment Lysate and Lactobacillus/Saccharomyces Rice/Sucrose Ferment Filtrate.
Because the probiotics (PDBs) are non-living, refrigeration is not needed.
TRY ONE OF OUR KIT OPTIONS:
Regular price

Sale price

$39.00

Unit price

per

Regular price

Sale price

$39.00

Unit price

per
SHOP TOPICAL PROBIOTICS BY SKIN TYPE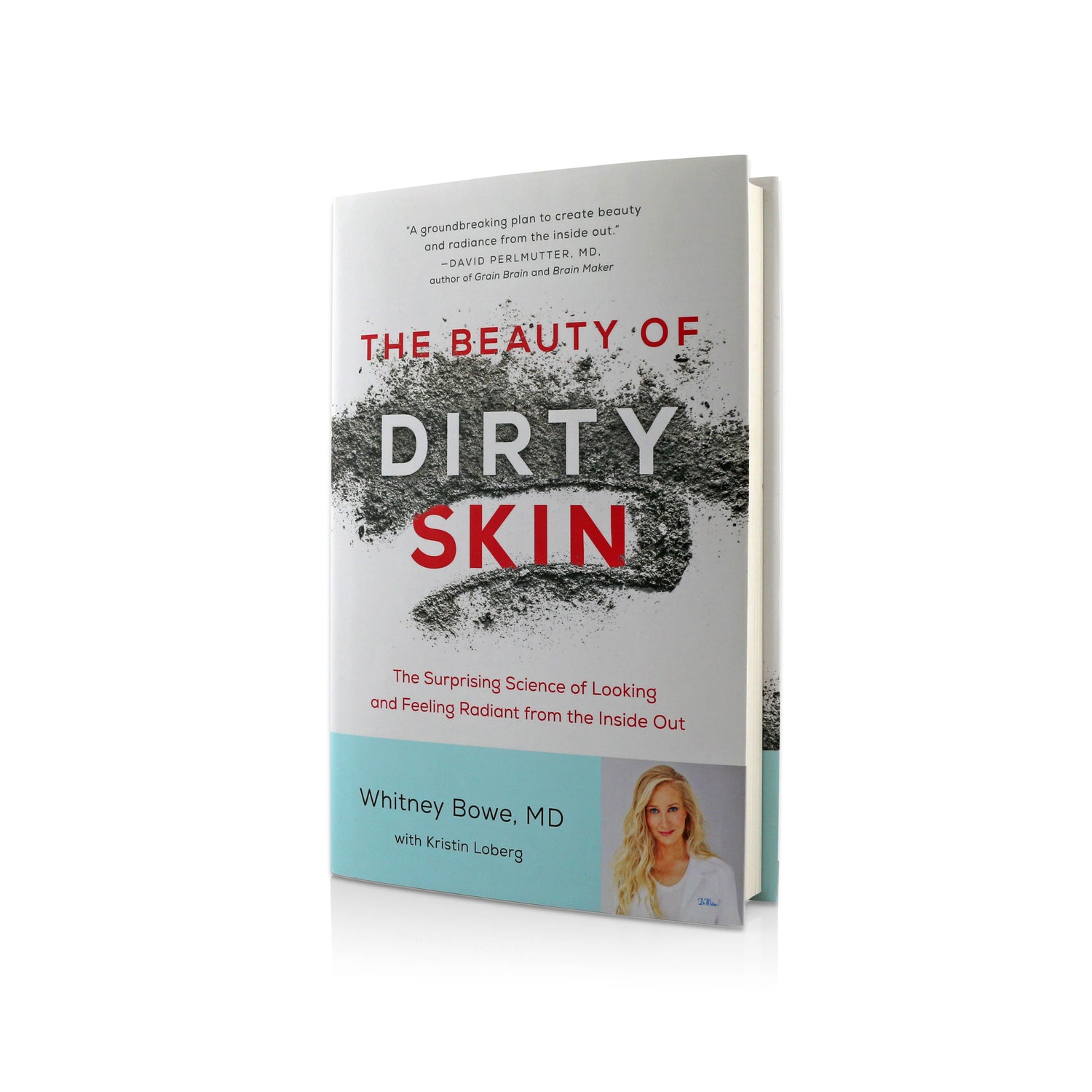 Dr. Whitney Bowe, an internationally renowned Dermatologist discusses in her book "The Beauty of Dirty Skin", how probiotics used topically can mimic the actions of naturally occurring bacteria on your skin in three ways:
Probiotics act as a protective shield with calming effects
Probiotics provide ammunition against bad bacteria
Probiotics boost skin's innate functionality, reducing inflammation, which in turn helps limit flare-ups of skin and help prevent pre-mature aging.